The Leader in Automated Bridge
Deck Inspection Technology
Take the guesswork out of assessing
bridge deck delamination.
A user-friendly tool that combines the most advanced computer vision and machine learning,
to provide the most accurate and reliable bridge inspections.

Save Time
Assess bridge deck delamination
up to faster through
optimized UAS flight planning and
AI-driven data analysis.

Lower Costs
Reduce labor costs and allocate budgetswith more confidence, all while decreasingtraffic and economic impacts.

Optimize Accuracy
Utilize advanced image stitching andtemporal modeling to deliver the most accurate dataand bridge deck delamination forecasts.

Improve Safety
Drone-based data collectionmeans less time bridge inspectors spendin traffic inspecting bridges.
Flight Planning
Our end-to-end automated solution optimizes autonomous drone flight planning and imaging to build a digital record of bridges.
Data Analysis
By analyzing image changes across multiple time periods and atmospheric conditions, the platform uses advanced AI models to calculate the rate of bridge deck delamination.
Insights &
Recommendations
After robust image processing and analysis, the platform produces clearly understandable and actionable reports, for maintenance and capital allocation.
The Case for Automated
Bridge Inspection




Advanced Signal
Processing


Full automation of
bridge inspection
process
The problem – aging infrastructure and dangers, time-consuming work conditions.
According to a 2019 study from the American Road & Transportation Builders Association, the U.S. has over 47,000 structurally deficient bridges. Traditionally, the collection of data to determine the location and severity of the structural deficiencies has required ground crews and expensive lane closures, creating hazards for drivers, road workers, and inspectors. The standard approach is costly due to the required expenditures on traffic control and other personnel, as well as the broader economic impact of workers stuck in traffic.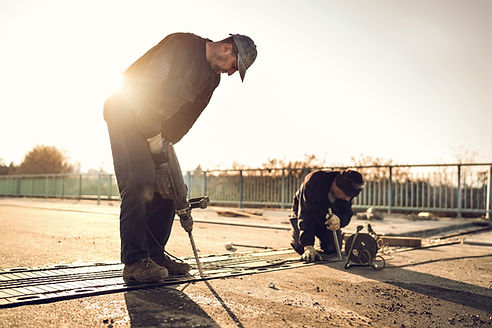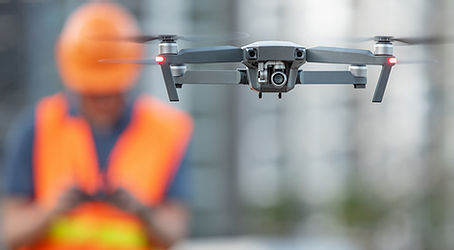 UAV technology is part of the solution.
The use of unmanned aerial vehicles (UAV) or drones to perform the image capture and data collection has revolutionized how bridge inspections take place. But UAVs have their own inefficiencies and once the images have been captured, there are thousands of images to analyze which is a manual, time-consuming process.
Advanced data aggregation and machine learning complete the picture.
Optimization starts with intelligent flight planning to improve the usability of the data captured. Then, to provide the most accurate forecast of bridge deck delamination that will lead to structural degradation, images captured by drones must be stitched together to present a consistent angle and depth. Objects such as cars and people need to be removed and thermal images must be examined over time. Advanced machine learning and artificial intelligence models must be applied to precisely forecast the rate of bridge deck delamination. Finally, the information needs to be presented in a clear and concise way, so that those in charge of prioritizing budgets can understand, explain, and act on the forecasts the model provides.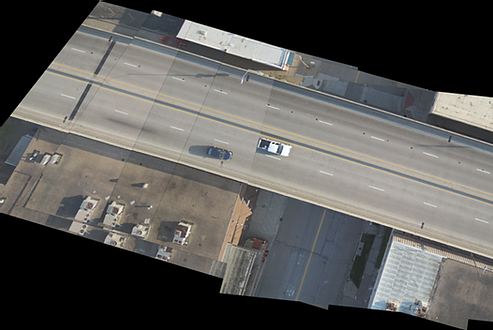 Pioneering the Best in AI and Infrastructure
Inspection Technology